Phew, what a tiring weekend. But yet, soooo mind refreshing sebab umah kami dah siap renovate. Lalalalla~ Alhamdulillah :)
(But as usual, I always have this n that, mintak si jackson drill itu dan ini, psang pipe lah betulkan itu dan ini yada yada yada,  boleh migrain contractor kami tu layan kerenah kami laki bini. Alahai but of course u want the best out of every single buck u spend isn't it) Luckily Jackson tu layan je, walaupun mulut dia ala-ala berapi , kerja jalan dengan lancar. Dia siap cakap ' haiyaaa lu orang, wa suda kasi discount manyakkk ooo.. Lagi mau discount discount. Wa bnyak tolong takda charge punyaaaa'. Kehkhke memang betul pun dia bnyk buat keja remeh temeh yang tak charge pun.
Lets pics do the talking ok.
Welcome to our home sweet home :) Ini adalah entrace bersama shoe rack and partition. We decided to put the partition so that kalau org bukak pintu, tade lah terus nampak orang lain yang tengah tegolek kat living. Boleh la nampak sikit2 dari celah2 partition itu. Hiks. And the shoe rack is complete with tempat duduk so senang nak nak pakai kasut. No need to tetonggeng-tonggeng if nak ikat tali kasut. Kehkehke.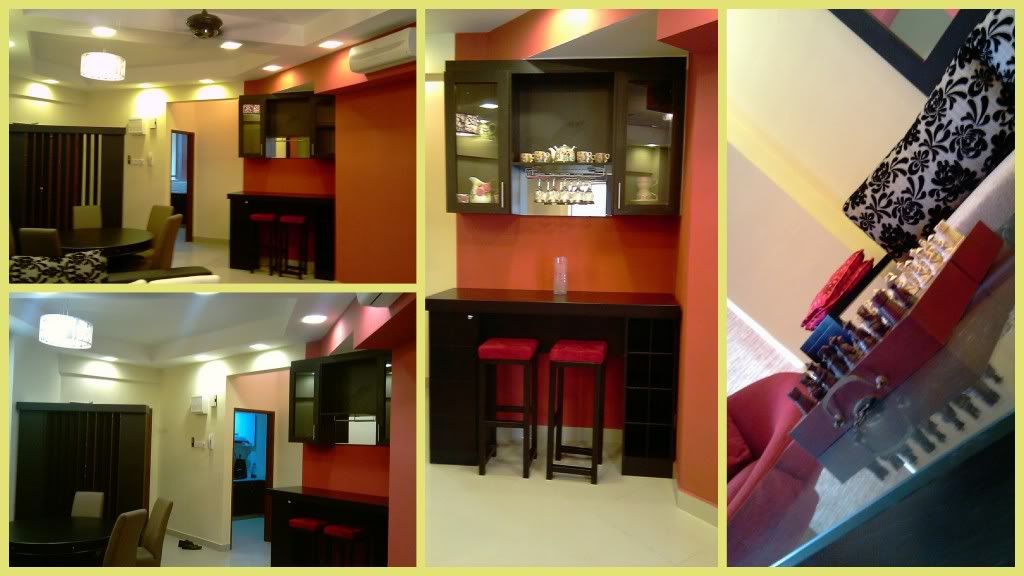 Living hall ! Aku kan suke kaler merah, so tha explains the colour concept n all :) And the mini bar itu pun, we design cincai boncai and very last minute. But Jackson's touch on the cabinet really makes it alive. Im so loving it. Itu gelas gatung2 ialah crystal glass hadiah dari Tasha n Noor. Thanks babe. Ada gunanya kann. Hehe.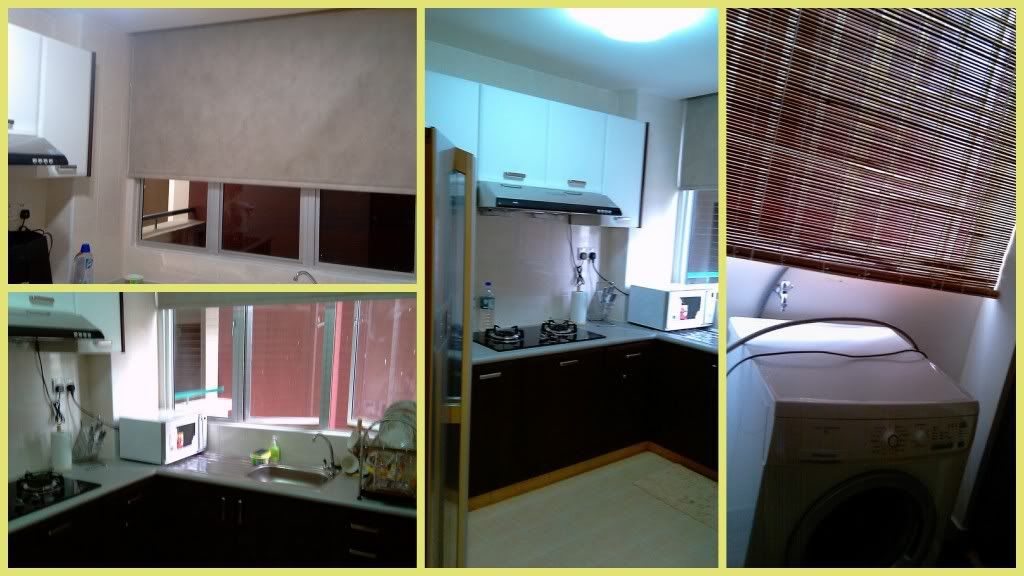 Kitchen n yard. Kitchen kecik, lepas letak fridge lagi kecik ya amat. memang muat aku masak sengsorang je kot. Sebab i need space while cooking. Senang segala pergerakan. The yard itu we letak outdoor blind sebab nak tutup grill putih yg aku tak suke tu. hiks.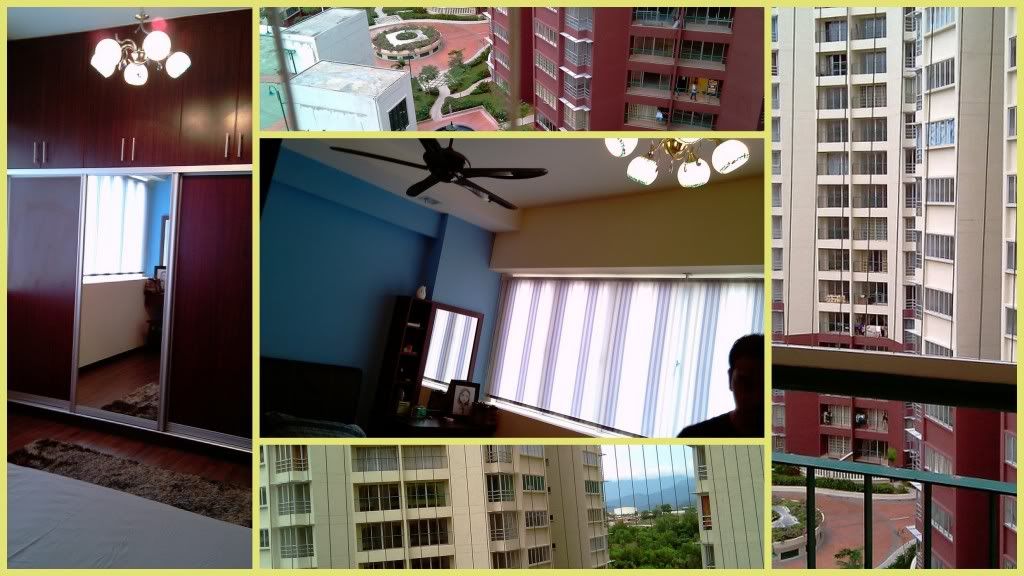 MasteR bed room and balcony. Tu balcony da letak invisible grill. We letak grill sebab takut ada sesapa kot meroyan nak terjun balcony kan, and of course utk keselamatan para anak-anak kecil . Takde lah invisible sangat the grill.. But dari jauh invisible la. Orang yg pasang grill ni kata, ianya telah disahkan selamat oleh SIRIM and ade warranty 3 years.
Dah.. Seres penat. Sampai KL tengah malam Jumaat. Sabtu the whole day kemas rumah. Then ari ni travel KL-Miri. So kami dua2 telah flat dan mcm nak MC je esok utk qada' tidur. Hehe. But takleh oo, saya dah dok sebelah bos. Khekhke.
Orait people. Goodnyte and sleep good :)