Orang suda mula bertanya, bila nak bagi kad..? Jawapan deault aku - tungguuu. (Ouu aku sugguh lah tak sempat nak revise guest list, bla..bla..bla.. But I do have one ok. Jangan ingat aku tak organise. Aku ni sangat tersusun. Ecece)
So last week, I pushed myself to siap-siap tulis card iya. Reason: aku nak hantar suma ke KL. Kan ke aku balik KL last weekend. So I dont have to post semua kad itu. Sila amik perhatian bahawa aku tade kawan kat Sarawak ni yang nak di hantar kad. If I do, sangat berapa kerat sahaja. Which means all cards need to be sent ke seberng laut. Might as well I used the opportunity of going back dengan sebaik-baiknye kann?
Seminggu dok mengadap kad-kad ini, menyebabkan umah aku messy yaa amatt. Adoi!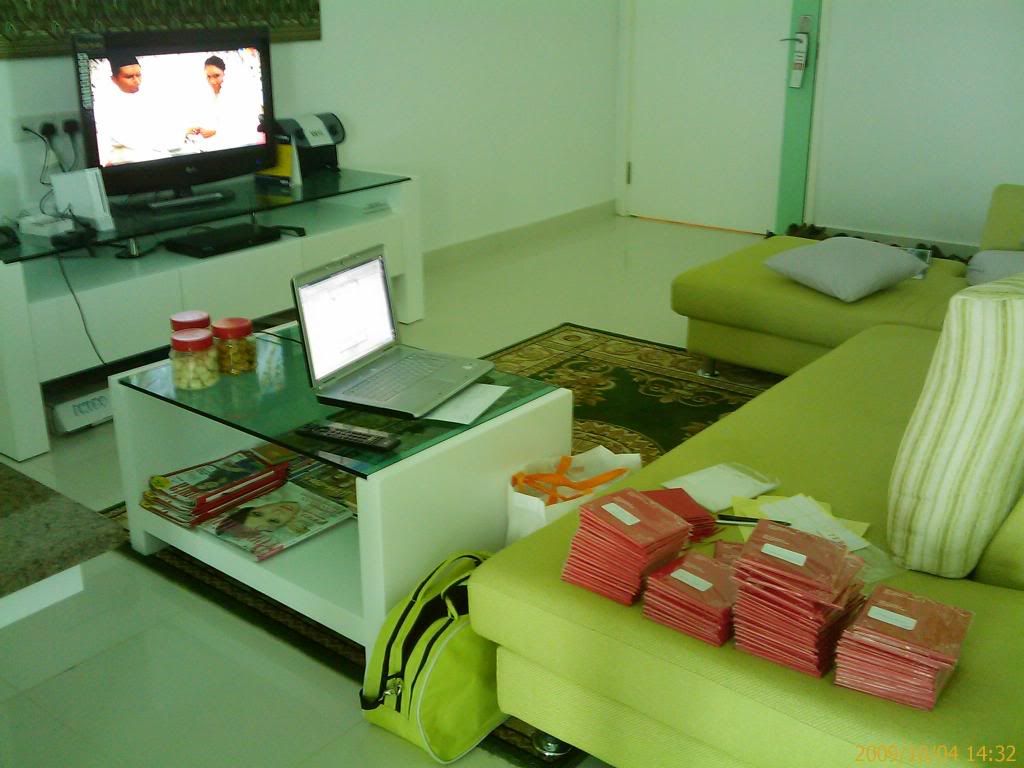 Ini pun gamba dah siap kemas. Kalau tak, macam sarang tikus. Iskhh pening saye! Btw, you will not get the card until next month ya. Sebab I passed to someone and suh dia hold suma kad until next month. Cenggitulah kaedahnye.
I can hear its ticking. Ouch.
Past sentence: AKu kena tinggal the whole week minggu ni. Urgh tekanan perasaan.