Ive been super busy lately ini. Not sure what makes me a busy-bee? Nak kata kerja banyak, semua org pun ada bnyk kerja. Nak kata I have less than 24 hours a day, everyone gets a solid 24 hours a day? Does that mean aku sengaja menyebokkan diri? Hahaa.  (Ohh sila tahu yang aku tak suke kata aku bz and tak cukup masa. Kang Tuhan tarik masa kita kang, itu baru tak cukup masa oke!) As a normal human, everyone has lots of things to do, which you can actually manage without putting others at rasa-tak-best of being ignored. Kind of lah. I know you can, because I've experienced zaman dahulu kala once bila mana orang tesangat tak cukup tangan ni kerja ke sana-ke mari, but I just felt loved every single moment without being affected langsung dengan anasir dan unsur-unsur luar.
Apa motif intro dengan tajuk? Hoh lari topic.
Ok back to wed story, one  more thing was checked! Horay! We were a bit behind schedule actually (wahh dah macam project shedule aku la plak), but hopefully everything will go as planned. Please do or else aku meroyan nanti. The reason of melambatkan ujian HIV (hence all the urusan borang2 yang tak buat pape lagi ni) was because aki igtkan ianya valid 2 months aje. rupanya valid 6 bulan ok! Baik kami buat HIV test 4 bulan yang lepas. Mongek ok. Apsal tade sapa bgth kami. Oh sedih.
The results - Alhamdulillah ; negative. Non-reactive ok. For both of us :)
Maka after this, bole uruskan borang kawen dan segala bagai. Susah nya buat urusan pekahwinan while you are away jauh di seberang lautan dari tempat kejadian kan. Urgh memerlukan tahap kesabaran yang tinggi di situ.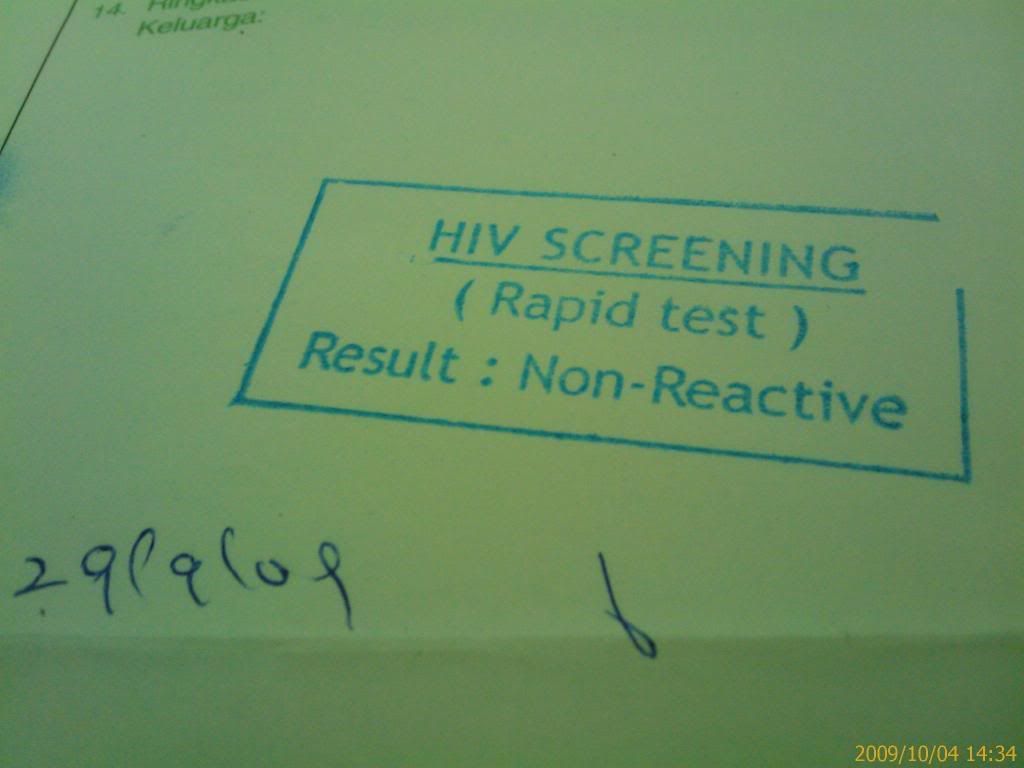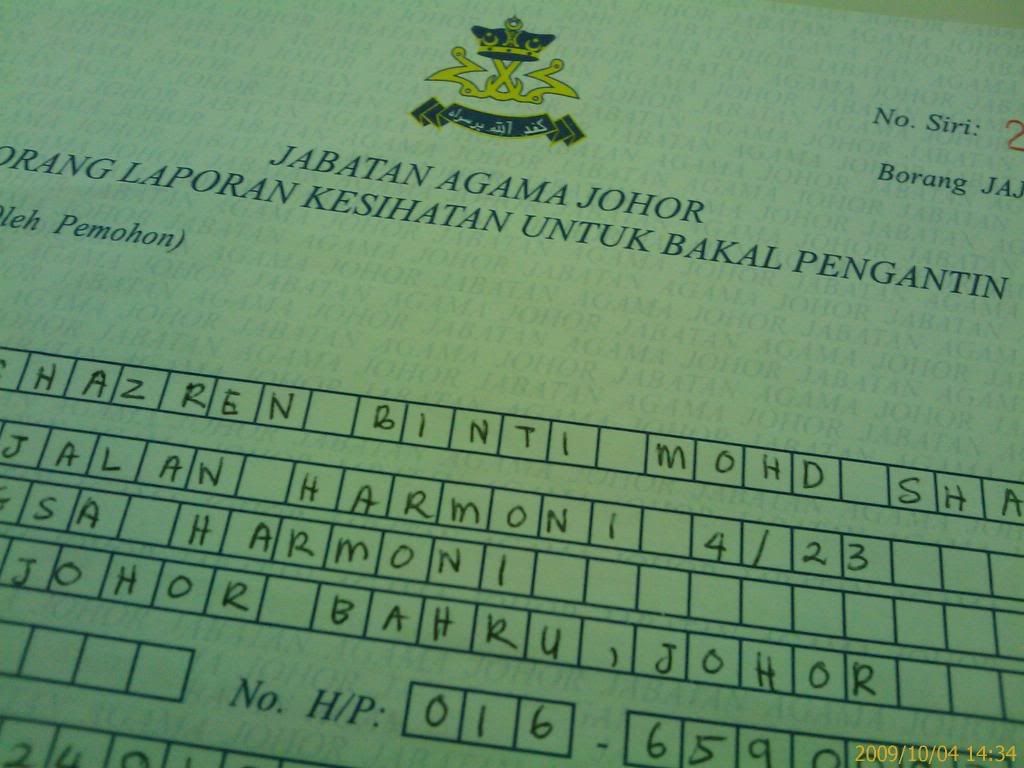 Past Sentence: Balik KL jap gi. Yeay!