What a blissful weekend I had ~ (cubaan nak menyedapkan hati, padahal aku sangap gila sorang2 weekend ni ok!). Aku tido macam dugong all day long, menjadik sangat pemalas, tengok TV macam macam nak meletop TV tu kepanasan, and agak2 nya sofa pun dah melendut sebab aku tak bangun2 melingkau saja dari pagi sampai malam, dan sambung balik tegolek sampai esok pagi. Hoooh.
Memandangkan dapur dah tak berasap hampir seminggu, dan aku rasa macam tak cukup mkn jugak almost 1 week (penat oke makan cekut2, kesian perut aku tak puas pun), I decided to turun dapur semula hari ni. Exercise the muscles sket, plus tomorrow is a working day. Kang tak bejalan pulak otak aku ni esok kannn..
Nah, menu bukak posa hari ini :
PERCIK PARI
. My very first attempt, sangat senang dan menggunakan bahan2 yang suma mmg ada kat umah.
Bahan-bahan:


Of course la ikan pari kann. Takkan ikan tenggiri plak, dah nama dia percik pari.


Bawang merah, bawang putih, halia, serai, lengkuas, cili api (semua ni dikisar kering)


Santan pekat, limau nipis


Cara membuat:


Kau perah limau nipis kat dalam santan tu. Agak2 lah nak bape bnyk santan, kalau nak bekuah, letak le lebih sket.


Pastu masukkan bahan2 dikisar tu ke dalam santan.


Kemudian masukkanlah ikan-ikan pari dalam santan+bhn2 yang dah campur tu. Ohh kelar dulu ikan pari tu oke, kang lambat masak pulak.


Perap lebi kurang 1 jam. Pastu bakar le sampai ala-ala garing, atau ikut suka ati korang le. Nak mkn separuh masak ke tiga suku ke hapa oke. Sakit perut tanggung sendiri, sebab aku makan ikan yg masak je. Hiks.


Then hiasla apa-apa yang patut semasa menghidang. Letak daun bawang ke hapa. Kalau togel je pun takpee. (Aku baca kan, makanan ni presentation kene superb. Sebab bila cantik, benda simple pun akan nampak sedappp. NAMPAK je la.. Rasa kau kena la test sendirik)


Ohh perihal membakar tu. Ikut suka hati lah nak bakar camner. Kalau nak bakar macam kat kedai ikan bakar, balik2 kan dia atas pan pun bole. Ini perlu menggunakan minyak sket la. Kalau tak melekat habes kuali mahal kau tu kan. Cam aku, aku sangat pemalas nak bakar2 atas dapur. So what I did was: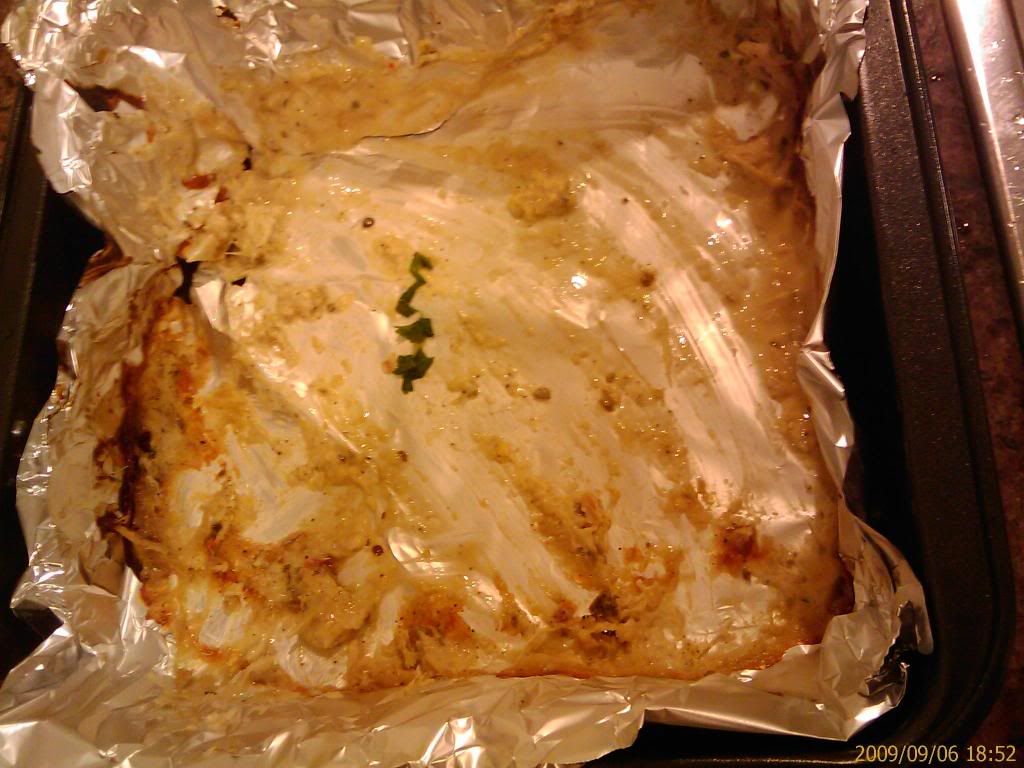 Haha! Den masukkan ikan dalam tray pembakar. Letak la alumunium foil dulu. Then masuk dalam oven. Bakar! Senang kan. Set je masa 30 min. Bukak2 oven dah siap. Life is easy lah. Takyah pening2. (Padahal kekonon aku fikir kalau bakar dalam oven, cam healthy sket lahhh. Sebab takde minyak. But the santannn? Apakah. Argh tak kisah la. Janji aku kenyang)
Dah sekian saja resepi kali ini. Eh ehh lagi satu. Cili padi tu pepandai la agak-agak. Den tadi punya bercita-cita tinggi konon lidah kebal, den lotak cili padi nak dekat 20 bijik. Skali hamiikkk, tepanggang lidah ni tadi. Naseb baik den ni dolu2 dok nogori lamooo. So takdo hal lah podas podas niih.
Dah. Chiao cin chau.