It's a temporary home actually. At least for a year. And Im so loving it! Cosy gila I tell u. Lalala~
Ini ialah pandangan dari main entrance.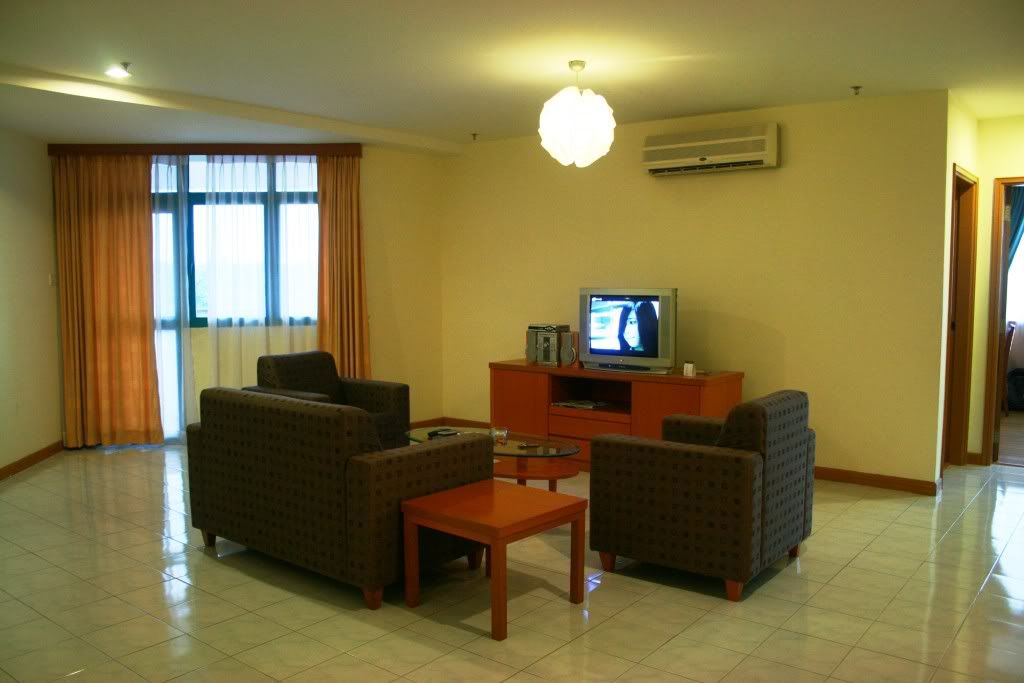 The living hall. I got full free full package astro lagii..
And the kitchen.. At least tade la aku cuci tangan langsug tak memasak kan. Even weekend je pun..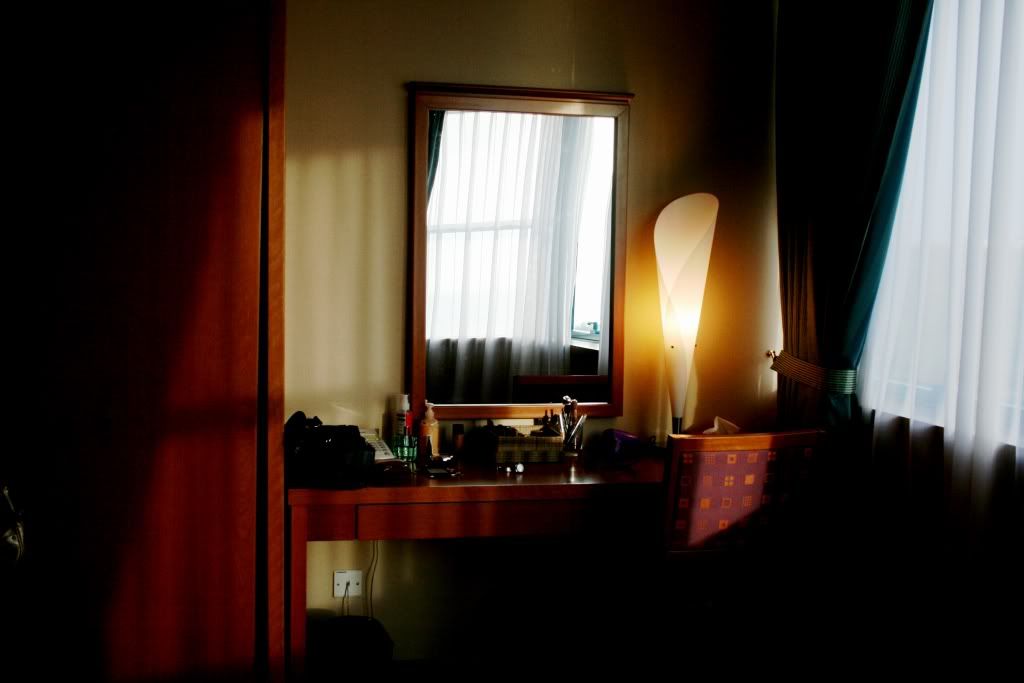 Oh tempat aku mendandan diri :P
Tempat beradu saya :)
2nd bedroom. Tade penghuni. Sape nak sewa, meh contact aku. Hahaha.
Miri is not that bad. Im kinda like it because aku kan sukakan ketenangan. I dont mind they do not have TGV or GSC. In fact aku tak kesah pun tada Chillis di sini. Bukannye kau makan Chillis hehari pun kan. Balik KL aku makan le. Hoh. The most important thing is, the traffic is omg sangatlah tak sesak napas. (Aku tatau pun jalan kat sini. Hehari aku ada En gentleman yg anta dan amik aku gi kerja. Oh you know how bliss does it feel? Lalala).
But the work pun hebat. Working with non-Malaysian is quite a biggie thinggy. Sebab di company lama, aku dah terbiasa dengan cara kerja org kita yg lengah-lengah and so result oriented. Tapi pemahamannya kurang. But 2 days been here, aku dah rasa dah the working environment which is totally different. The best part is, these people do not treat the staffs like children. It's flexi working hrs. Suka hati kau lah nak dtg pukol bape, but kau harus kerja 8 hours. Kalau dtg lambat tu, balik lah lambat kan.
Oke dokie. Sini aku tido awal. Pukol 11 harus tidur sebab pukul 6pagi dah terang bederang ok.
Take care. Muah!