I love them to bits!
Kami jarang dapat berjumpa, tetapi apabila bersama, we feel complete :) Friendship of 13 years, teaches us the meaning of life. Dari kami kanak-kanak hingusan, sampailah dah nak jadik mak orang, we still complete each other. However this time punya get-together tak cukup corum. Emeer tak dapat turun for her own reasons.
Sangat sweet kan the gedixs, nak spend time together before I leave for Miri. Sebab takut tak dapat hang out before aku menjadi wife org. (Oouhh pecaya tidak, I'll be the earliest among us yang nak kawen dulu nih. Uwah.InsyaAllah).
Aku malas nak tulis entry panjang bejela. Tenaga aku dah habes digunakan spent time with the gedikxs. Dari hari Jumaat tido pukul 4 pagi. Maka let pictures do the talking.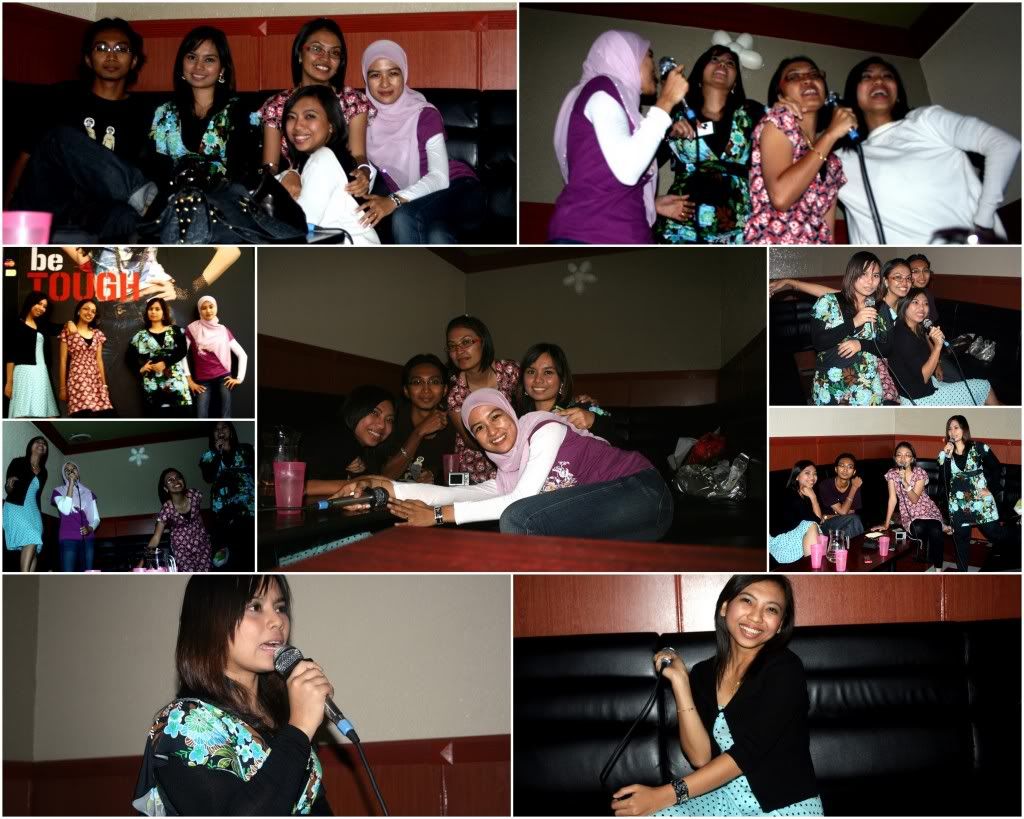 Apa-apa pun, aku doakan kita semua akan bahagia dengan kehidupan masing-masing. Be tough, no matter what ok?