.. a little credit ..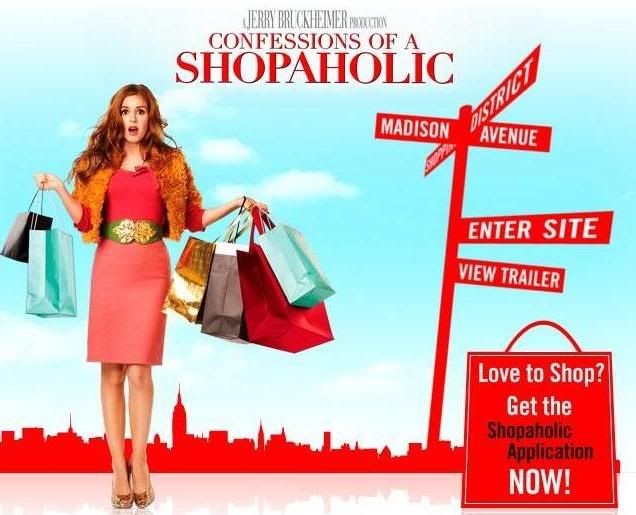 Just watched this movie and I rated it 3.7 stars :) It is no masterpiece. But it's funny and Rebecca Bloomwood has her own personality. Glorious in silliness? Who would dare to be in that place? Eventhough she made lotsa mistakes, somehow she always get the bright side on her side. Clumsy but naieve that makes people accept her just the way she is. And dapat memenangi hati Hugh Dancy plak tu. Oouhh.
Petang tadi, issue berat badan kembali menjadi bualan. Sengal ok.
Lelaki A:
Kau main squash lagi ke erin? (sebab aku tgh packing brg, and nak simpan reket squash aku)
Aku:
Dah jarang. Tade partner nak main. Hsemate aku dulu selalu main, dan dah kawen. Now tak main sudah.
Lelaki A:
Kau kena main weh. Or go back to gym.
Aku:
(ok again dia nak kata aku gemuk lah kan. whateva!)
Kau tu kena pegi gym jugak. Hangat-hangat taik ayam, pegi gym 3 bulan pastu stop. Perut pun tak sempat nak kempis.
(ohh aku sangat kejam di sini. sorry lelaki A)
Lelaki A:
Ooo takpe. Yang penting aku lelaki. Gemuk pun takpe.
Aku:
Mana boleh. Lelaki pun kena maintain badan apa. Ni dah kawen kau boroi kan. Tengok perut kau.
(Ohh kejam lagi sekali nampaknya aku)
Lelaki A:
Tapi yang pasti, bini aku lagi kurus daripada aku.
(dan kemudian gelak macam evil)

Aaaaaaaaaaaa. Dia kata aku lagi gemuk dari En MNI indirectly! Darn.
Dia compare aku relative to En MNI?Boleh? Confirmlah aku nampak gemuk dari dia. Sebab dia kurus.Iskhh kejam ok kau Don.
Ni lagi nak memotivate aku supaya I look slimmer than chenta hati ; or at least sama view apabila diletak side by side. Tolong sya please.
Past sentence: Tertekan dengan isu berat badan. Kang aku buat lipo kang. Haha :p