I have to say this..and I mean it; like really really oke.Obsessed sungguh bunyi nya. Kuhik kuhik.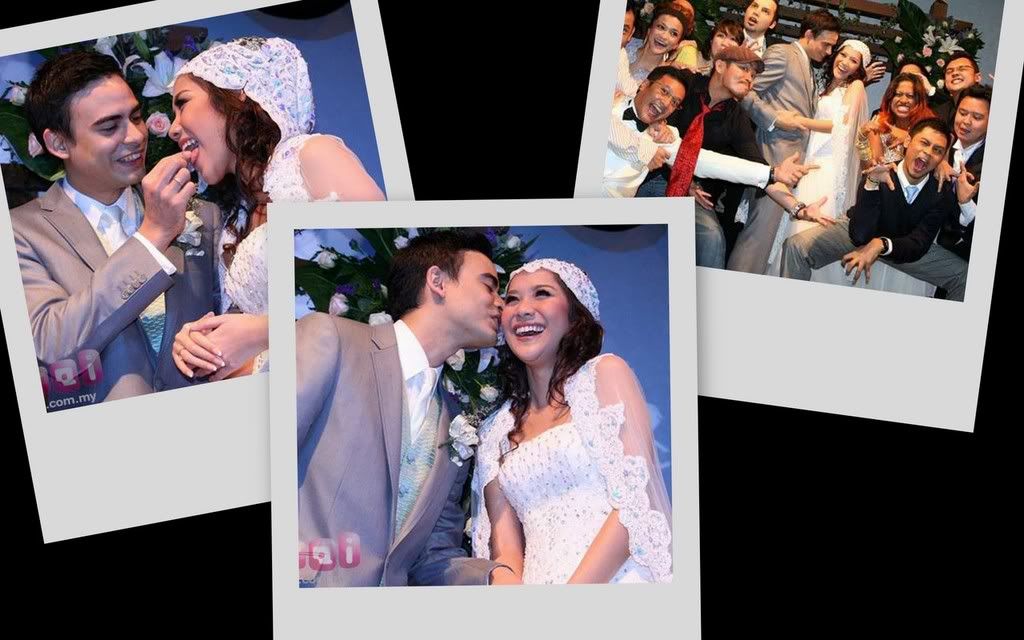 They are :
sweet like honey pie-harmonious-lovey dovey-adorable-candied-affectionate-engaging-enchanting-and the list goes on that I have no words to describe. Don't you think so?
But I still think the hood that Bunga was wearing is a no-no. Be it the latest fashion or whatnots, aku masih tak berkenan di hati. Knapekah kena ada makhluk itu? Macam tak kena dengan her look yang comel and gorjes itu.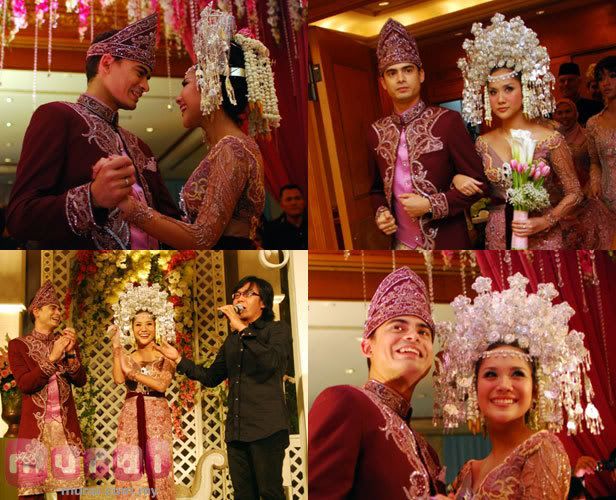 Pictures worth a thousand words kan. Sangat Ashraff itu syg Bunga which can be seen from their eyes. Very obvious from the way they hold hands, very passionate when he kisses Bunga. Aiyoo sangat betul.. Aku and Yana baru tengok Nona lah. Siap histeria lagi kami sebab best gila 2 mempelai ni. Hohho. Dah macam wartawan hiburan dah aku. Huk huk.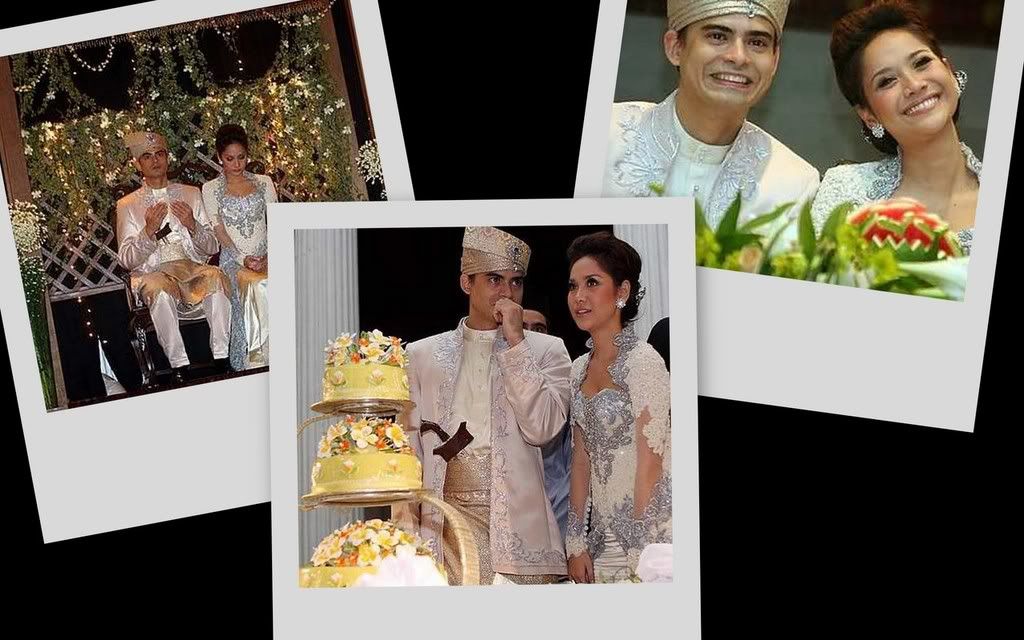 And.. this kebaya is the ultimate one! Sgt chantek macam nak nangis tengok. I love the collar yg high neck sikit, pastu trus sambung kat lengan mcm tuh. Oh perfect! Then the silver beads ke mutiara ke hape ke benda lah kan kat baju tu, really outstands her. Harus macam fairy tale! And the hair do is just perfect. Very simple yet so sweet and tidy. Ada letak bunga kat blkng kepala tu but tak nampak kat gambar. Plus Ashraff's baju is also a perfect combo. Sgt secocok pd pandangan mata aku yg kecik ni lah. Chantek! And another thing yang aku cam nak nanges ialah diorang besanding at a very simple pelamin. And they actually had pulut kuning instead of cake yg over-over sangat. Sounds down to earth lah jugak even though suma pun sponsored kan sebenaynya. Ohhoh.
Sudah. Kang aku histeria lagi skali.
What a blissful Sunday dok umah golek-golek. Harus sangat suka.
P/S Today is my brother's 17th birthday. Happy Birthday Amil. Dia sangat nakal dan selalu lawan cakap aku. Maka aKu takmo bagi hadiah. Haahah ;p