Event: Beraya Di Ofis
Tahniah lah buat rakan-rakan yang bejaya decorate opis jadik macam gini rupanya. Walaupun hanya tempat kedua, hebatlahh tu. AKu tak wat keja, but bab hamik gamba, mana boleh aku miss. Ngehihi.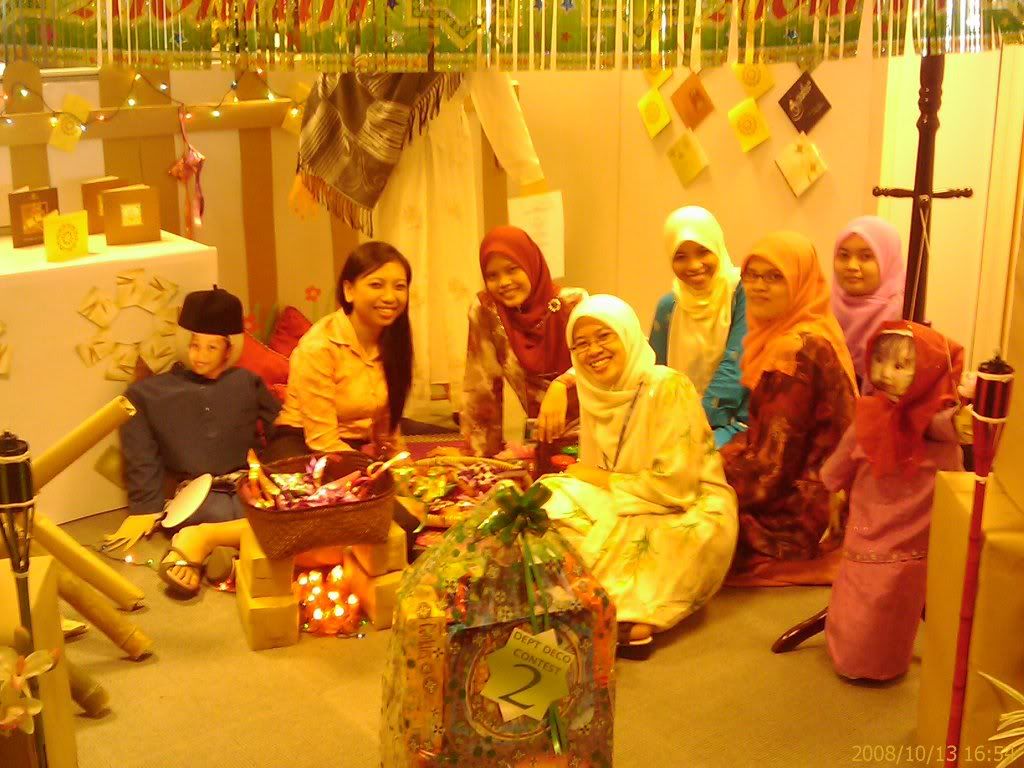 Event: Beraya ke rumah Gundat cum melawat anak mereka yang baru lahir.
Ohh ini best. Gundat dan Shila baru saja dapat baby sebulan yang lepas. Tetapi disebabkan Shila ialah berpantang di kampung, lambat lah kami pegi melawat.
Nama anak mereka : Balqis Batrisya. Kelasss oke.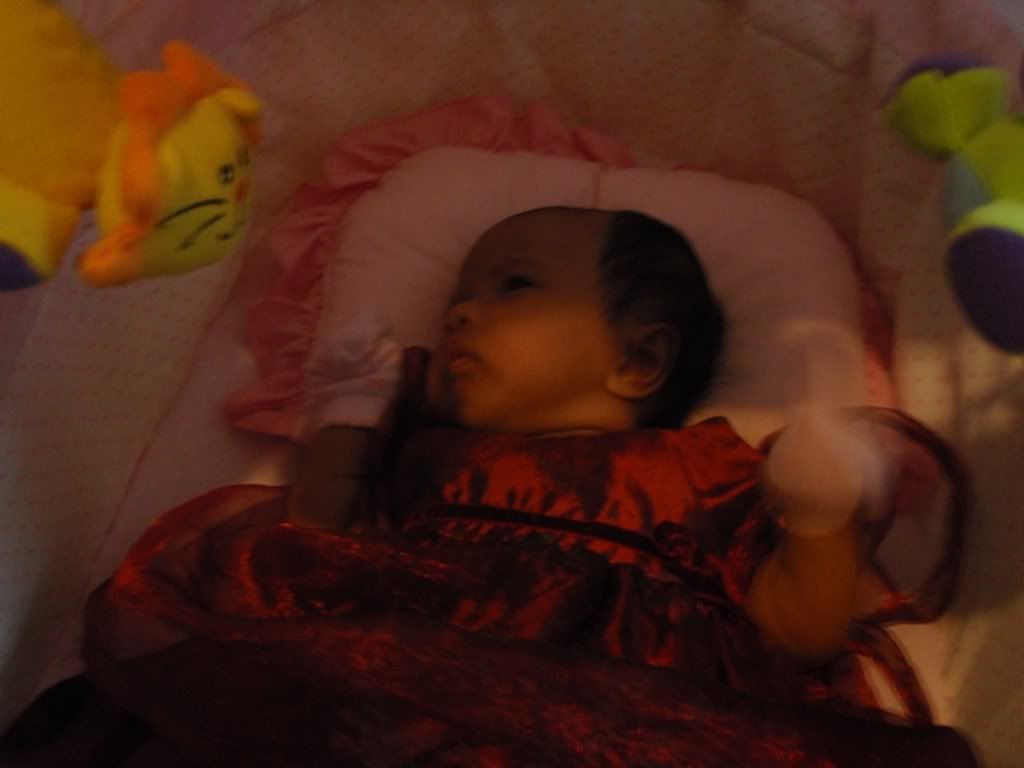 But being all the mengongs, we did not go just to visit the baby. Of course. Makan itu sudah mesti. But yang tahan itu, boleh layan maen gitar hero. Haahoooha. Gilak. Tapi biasalah, keadaan tetap happening sebab kami suma best~ Ekekke.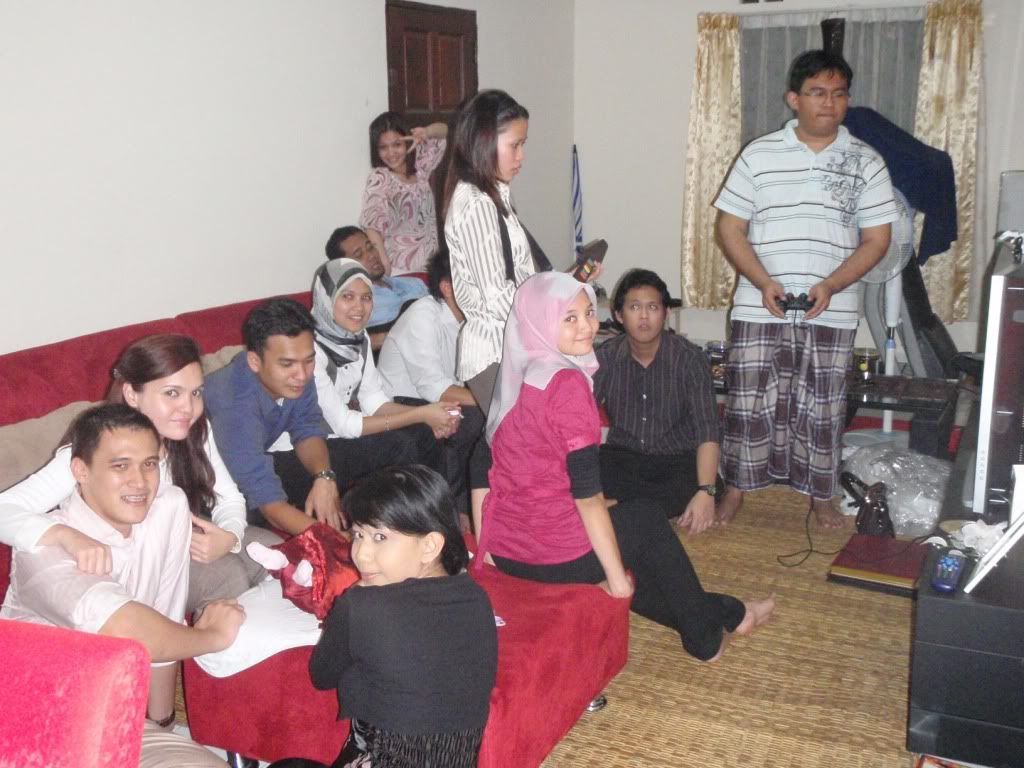 Memasing macam tak penah jumpa baby, sepeti ini.
But yang paling best ialah ini. Gilaa lah. dah practise jadik ibu dan ayah. Jgn marah ye kamu berdua (in case kau orang tebaca benda alah ini). Ngeehihi. Aku tetap award korang couple paling sweet dekad ini. Semoga bahagia ke anak cucu oke!