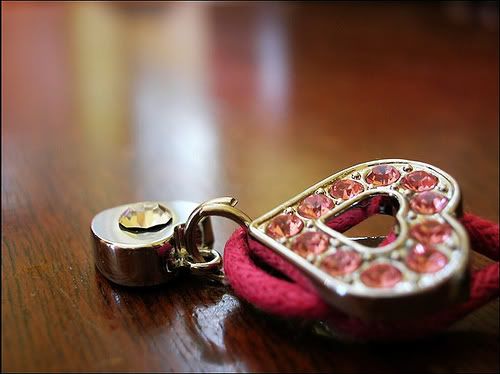 Beautiful. Awesome. Fun. Appreciated. Loved.
Words are not enough to describe how I feel. It's so beautiful that I am not able to put it into words.
Me: Kesian saya, tak dinner. Suma org keluar mkn, but sy tak rasa nak mkn pon.
MN: Alala..kesiannye.Esk saya teman awk dinner k.
Me: Elehh awk jauh. Mcm mana nak teman mkn.
MN: Kalau betol saya teman awk mkn, awk nak buat apa?
Me: Saya blanje tomyam.hahaha.
MN: Tom Yam? Sya dtg dari seberang laut awk nak banje tom yam? Hhaha.
Me: Naseb saya nak banje tom yam, kalau awk yg kena banje sebab nak dinner ngan sya? Hahaha.
To my surprise, MN betul-betul balik last Thursday. Boleehh??Tak percaya ok, but he came back. Really. But we met up only for late dinner on Thursday because he had to rush to Perak on Friday morning.
His meeting was supposed to finish on Sunday. Today lah itu. But being sweet, he cabut to KL yesterday as an effort that both of us could spend more time together. OMG I'm touched. The company paid for hotel in Perak until Sunday, but he came back to KL and spent his own bucks for hotel in KL. I felt the guilt and told him that I appreciated all he has done.
I did tell ya that to start a relationship all over again,it does take time. Long time I would say. Somehow, after few months being with MN, I feel comfortable and I love him even more days by days. I never thought of loving somebody else other than NH, but the truth is I AM SO IN LOVE with MN. Thank You. Hehehe.
I would say, I feel easy to get along and feel belonged to MN, because he made it easy. Being grounded at the initial stage,tu yg buat aku rasa MN itu super slow. Tetapi semangnya dia slow pada awalnya sebab MN bukanlah type yg womaniser atau sewaktu dengannya. But after we started and went steady, he's being sweet ok. I don't want to compare him with anyone else, because he is special on his own way. The most important thing, I feel loved and appreciated.
Walaupun MN itu adalah bukan type yang suka call aku setiap 2 jam ke apa, or 4 hrs or sms me sampai jari-jemari pedih, aku tau dia ialah seorang yg ambil berat dan penyayang. Dulu memang aku agak terasa la kan, dia sangat jarang call aku, tapi menjadi routine utk begayut sebelum tido. Itu sahaja. Maknanye, 1 hari tu tak contact lah, just malam je wrap up semua. After a while, I started to understand and accept his way. I have to admit that MN ialah super duper busy. So better for him to settle suma benda lain, bila dah settle down, baru call aku dan berborak panjang, Actually I am also the type yg tak suka masa kerja aku kena kacau, Konon nya taknak mix up work and personal la. Hahaha. Ermm it's just the feelings of tak professional if campur-campur ini. Hohoho. I am happy with our way ini, even though sometimes aku macam terasa rindu ya amat semasa bekerja, but aku simpan je la tunggu malam kan. Hehe.
And now he is gone to Miri again. OMG aku rasa nak menangis je tadi tau. Berat gila hati because I feel so attached to him already. The moment he walked away to the ERL tuh, aku macam nak lari je pada dia ok.
I miss him for God's sake.
And btw, oh aku tak blanja pon dia makan tom yam sebab dia brtul2 balik. Sebab ialah I didn't feel like having tomyam. I was mengidam for satay pulak, So we went for satay and it was on him pon. Hoho.
Syg, thanks for everything and God knows how much I heart you.
Goodnyte :)